The T-X program, established by the US Air force, aims at procuring a new two-seat jet trainer thus replacing the T-38 Talon's fleet whose average age is over 50 years. One of the program's driving requirements for the new trainer would be to prepare pilots for the increased complexity in some areas especially regarding information management, which is considered as an essential part of fifth generation aircraft. The request for proposal called for 350 aircraft, along with a number of ground training systems, with initial operating capability scheduled for 2024 and full operational capabilities in 2034.
In a world trainer's market is valuated at $3 billion per year (according to a Teal Group report, a leading aerospace and defense market analysis firm) the T-X competition is considered as "the most important" due to the fact that other countries currently operating the T-38 Talon- such as the Turkish and German Air forces- are considered as primary potential customers for the T-X program. Consequently, the competition attracted most major airframes capable of building high end jet trainers.
The competition
For U.S defense contractors the stakes are high since, the T-X competition's results will have its consequences on their positioning. For companies like Boeing and Northrop, currently depending on F-15 (Boeing) and F-18 (Boeing/Northrop Grumman) orders, losing the T-X competition may jeopardize their position as a prime contractor in the tactical aircraft market. Northrop has been appointed as a prime contractor for the B-21 strategic bomber and Boeing is using its close relationship with the Trump administration by trying to promote for a new F-18 variant as an F-35 C replacement. However, a scenario where Lockheed Martin emerges as a winner would place it as the sole U.S manufacturer of tactical military aircrafts.
The importance of the competition and its consequences, pushed some contractors to submit some of their existing aircraft before the formal RFP release while others decided to proceed with clean sheet designs.
Additional information

Competitors/design

Presented on September 2016, the Boeing/Saab T-X is a clean sheet design. the Aircraft, powered by a General Electric F404, first flew on December 20th 2016.

Boeing/Saab T-X

Based on a modified M-346 Master - currently in use in Italy, Israel, Poland and Singapore- the T-100 is Leonardo's design for the competition through its U.S subsidiary DRS (after its partner Raytheon announced its withdrawal due to business issues). The aircraft would be powered by two F124 engines provided by Honeywell.

Leonardo T-100

Already in service in the south Korean Air Force the T-50 presented for the competition presents minor changes (mostly avionics related)

Lockheed Martin/ KAI T-50

Northrop initially intended to participate in the T-X competition with an updated version of the Hawk T2/T128 - already in use in the UK, India, Finland and Australia- by partnering with BAE systems, L-3 Communications and Rolls-Royce. However, it had to switch to a new clean-sheet design as the modified hawk couldn't achieve the required performance due to airframe shortcomings. The new design was to be constructed by one of its subsidiary, Scaled Composites. Finally, both companies announced in a joint statement that they won't be submitting a T-X design.

Northrop Grumman/ BAE systems

The two companies their participation in the T-X competition on February 1st

2017. The companies formed the Freedom Aircraft Ventures LLC in centennial, Colorado in order to develop a lightweight, all composite aircraft.

Sierra Nevada/TAI Freedom

Textron representatives expressed their interest in the T-X competition by offering a modified version of their Textron Airland light attack jet (a contender for the USAF A-X competition aimed at replacing the A-10). however, the company announced in September 2015 its decision that it would not offer the scorpion due to a requirement change ( from a low-cost advanced jet to a high performance fly-by-wire trainer with top tier handling qualities)

Textron Airland Scorpion

A derived version of the javelin MK-30, a cancelled project jointly developed by ATG and Israel Aerospace Industries

Slavatti Javelin
However, some of the major U.S contractors, such as Northrop, Textron and later Raytheon, decided to abandon the competition as the RFP was released. The main factor behind this "lack of enthusiasm" was linked to providing a "lowest cost yet technically acceptable model". This requirement clearly favored off-the-shelf designs (such as Lockheed's T-50) or even designs mainly cost focused (such as the one offered by Boeing/Saab) rather than the common philosophy aimed at providing t.
Consequently, the T-X competition seems to be heading towards a head-to-head competition between the biggest U.S contractors: Lockheed Martin and Boeing in a face off that resembles the one that occurred between the two for the JSF competition unless if the US Air Force decides to go for a third choice: Leonardo's T-100 which has already proven its capabilities as the M346 is currently used four countries including Italy and Israel two of the F-35 program partners with the latter having an important influence in U.S defense policy.
---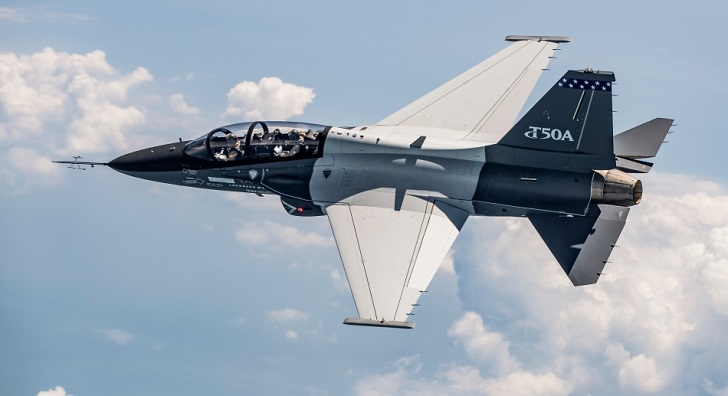 ---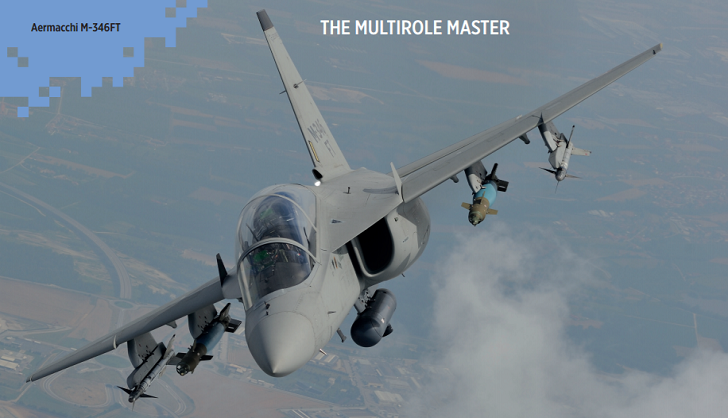 Hassan Maged P.H.D
Defense Analyst